Data Entry Services
AIMA has a rapid response data entry service which is scaled-up and process-ready to support laboratories with large scale COVID-19 testing. Our robust admin infrastructure can enter and audit requisition form demographic data from 100s to 10,000s of tests per day.
US laboratories are experiencing an unprecedented increase in workload. However, many have a shortage of immediate internal resources to facilitate the enormous surge in data entry and payment processing. If your laboratory is struggling to process the demographic data from patient requisition forms, AIMA has the data entry service for you.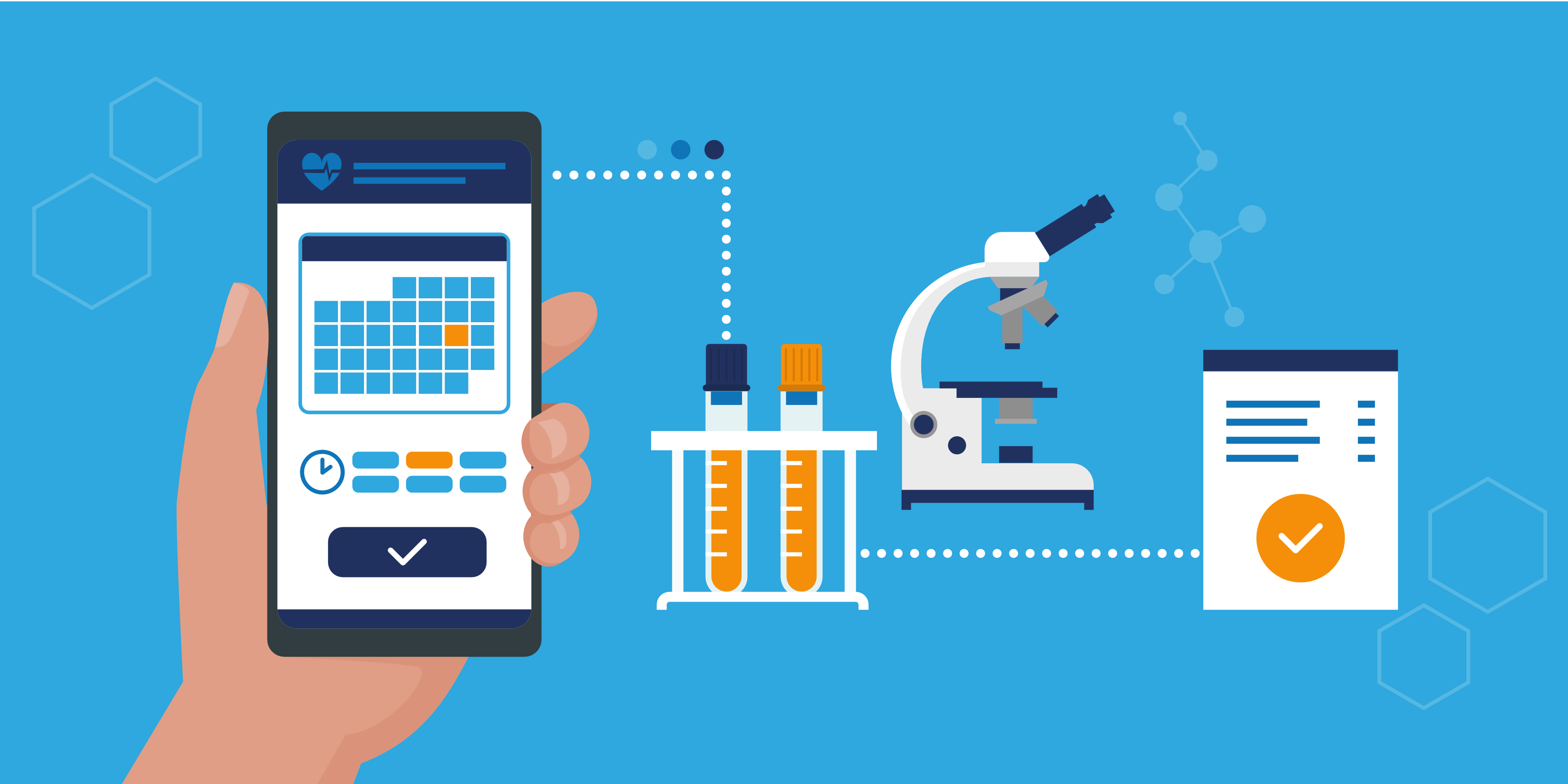 Need Help?
Contact AIMA Business and Medical Support today. Our friendly team are on hand to answer your questions.
Our robust infrastructure can handle any volume requirement from 100s to 10,000s and more per day
Healthcare revenue cycle management is the external financial services used by solo and group physician practices, surgical centers and laboratories to manage their administrative and clinical functions associated with claims processing, payment, and revenue generation. The process encompasses the identification, management, and collection of patient service revenue.
Operating for 25 years, we know that working within the healthcare sector brings variable challenges. Whether your focus is maximizing reimbursements, managing growth, maintaining strict standards against industry benchmarks, or building patient service initiatives. Whatever your challenges, AIMA is here to help.
Here at AIMA, we have an individual customer approach. Your dedicated account manager will build a long-standing collaborative relationship with you to gain a unique understanding of your business, its challenges and most importantly, its opportunities. We invest time and effort to help you succeed beyond only increasing revenue and cash flow. We work with you to develop plans for consolidating clinical and administrative systems, to integrate back-office operations which ultimately improve volumes, revenues and margins.
Rapid response service can be operational within hours
Secure remote electronic processing
Total HIPAA compliance
Scaleable solution to handle 100s to 10,000s of daily patient data entry
Flexible with short and long-term contracts to support surges in workload
Adaptable to your existing processes and laboratory information system (LIS)
Healthcare sector experts
Proven results
Critical in the national fight against COVID-19
As the global pandemic accelerates, the demand for more COVID-19 screening and testing grows exponentially. The accurate and timely input of electronic patient data is critical to the success of the national coronavirus testing program.
AIMA has an agile and cost-effective solution to enable laboratories to fulfil their testing commitments within the CDC guidelines (Centers for Disease Control and Prevention).
"AIMA is massively helping us to scale up our COVID testing operations, effectively overnight. With their help, we can enter and audit the demographic data from 10,000 requisition forms into our LIS each day. They are extremely flexible to unpredictable demand and have adapted to our processes very quickly. They are our chosen billing partner, so we know what they bring to the table and trust them to get it right. We would highly recommend their data entry services."

COO, Mid-Atlantic Region Laboratory
AIMA's Data Entry services include the following:
Demographic entry is the process of accurately capturing patient demographic data. For instance, this may include name, date of birth, address, phone number, gender, insurance information, and ordering physician details. Data is entered into the billing software to register the patient for billing out claims.
Charge Entry is the process of entering the service lines (CPT codes) to a patient claim along with the date of service, units of service, the charge amount, place of service and diagnosis codes.
AIMA supports laboratories to meet CDC regulations on COVID-19 coronavirus reporting. CDC state that;
All COVID-19 testing sites must report data for all diagnostic and screening testing completed, which includes molecular, antigen, and antibody testing, for each individual tested. These data must be reported daily, within 24 hours of test completion, to the appropriate state or local public health department, based on the individual's residence.
Complete laboratory data must include the following data elements for state and jurisdictional health departments:
Patient name (Last name, First name, Middle Initial)
Patient street address
Patient phone number with area code
Patient date of birth
Ordering provider address
Ordering provider phone number
Test ordered – use harmonized LOINC codes provided by CDC
Device Identifier
Test result–use appropriate LOINC and SNOMED codes, as defined by the Laboratory In Vitro Diagnostics (LIVD) Test Code Mapping for SARS-CoV-2 Tests provided by CDC
Test Result date (date format)
Accession # / Specimen ID
Patient age
Patient race
Patient ethnicity
Patient sex
Patient residence zip code
Patient residence county
Ordering provider name and NPI (as applicable)
Ordering provider zip
Performing facility name and CLIA number
Performing facility zip code
Specimen Source – use appropriate LOINC, SNOMED-CT, or SPM4 codes, or equivalently detailed alternative codes
Date test ordered (date format)
Date specimen collected (date format)
COVID-19 Data Entry Service Case Study
A well established Mid-Atlantic region based laboratory successfully won a contract to deliver COVID-19 testing for over 10,000 patients per day. As experts in the diagnostics field, they had sufficient laboratory resources to complete the testing contract. However, they did not possess the internal capacity or systems to manage the associated manual entry of such large volumes of patient data.
Having a long-established, trusted relationship with the customer, AIMA provided an instant solution to solve the problem.
Contact AIMA Business and Medical Support
Call Us Now (321)236-8300 sales@aimabms.com