Our Services
Trust AIMA services to transform your commercial operations and reduce overheads
Achieve a fully optimized healthcare business for a more profitable and efficient future. We focus on your sustained business growth, allowing you to focus on your patients. Our flexible and bespoke revenue cycle management, healthcare technology solutions, and resourcing and infrastructure services deliver consistent results.
We invest in state of the art support solutions to facilitate faster customer payments, on average, AIMA customers benefit from a 25% revenue increase and a 90% reduction in claims processing time.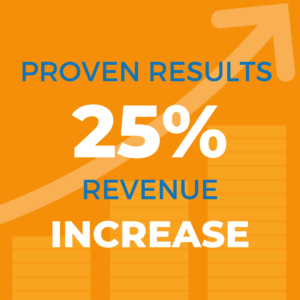 We're incredibly proud of our growing customer base that comprises every healthcare specialty, including:
Solo and group physician practices
Surgical centers
Laboratories
Healthcare groups
Urgent and in-patient treatment centers
Large-scale health systems
Operating for 25 years, we know that working within the healthcare sector brings variable challenges. Whether your focus is maximizing reimbursements, managing growth, maintaining strict standards against industry benchmarks, or building patient service initiatives. Whatever your challenges, AIMA has the solution for you.
Learn about our full range of services to optimize your healthcare business
Our healthcare business services are broad and adept. We provide revenue cycle management expertise, solutions, and technology to enable you to achieve your most vital financial performance goals. With in-depth experience at every revenue cycle stage, we offer scalable, strategic solutions explicitly tuned to the needs and challenges of healthcare business owners.
Here at AIMA, we have an individual customer approach. Your dedicated account manager will build a long-standing collaborative relationship with you to gain a unique understanding of your business, its challenges, and, most importantly, its opportunities. We invest time and effort to help you succeed beyond only increasing revenue and cash flow. We work with you to develop plans to consolidate clinical and administrative systems and integrate back-office operations, ultimately improving volumes, revenues, and margins.
Compliance for all
Coding compliance and accurate billing are central to the long-term success of any healthcare business. Don't leave proper documentation and reimbursement to guesswork when you see patients, perform exams, and test samples. All too often, paperwork and billing become an overwhelming complex regulatory process — and a single misstep can mean lost revenue, fines, or worse. At AIMA, we adopt a holistic approach to compliance, evident throughout all we do. Not just a bolt-on, an after-thought, or an up-sell service. Compliance for all, always.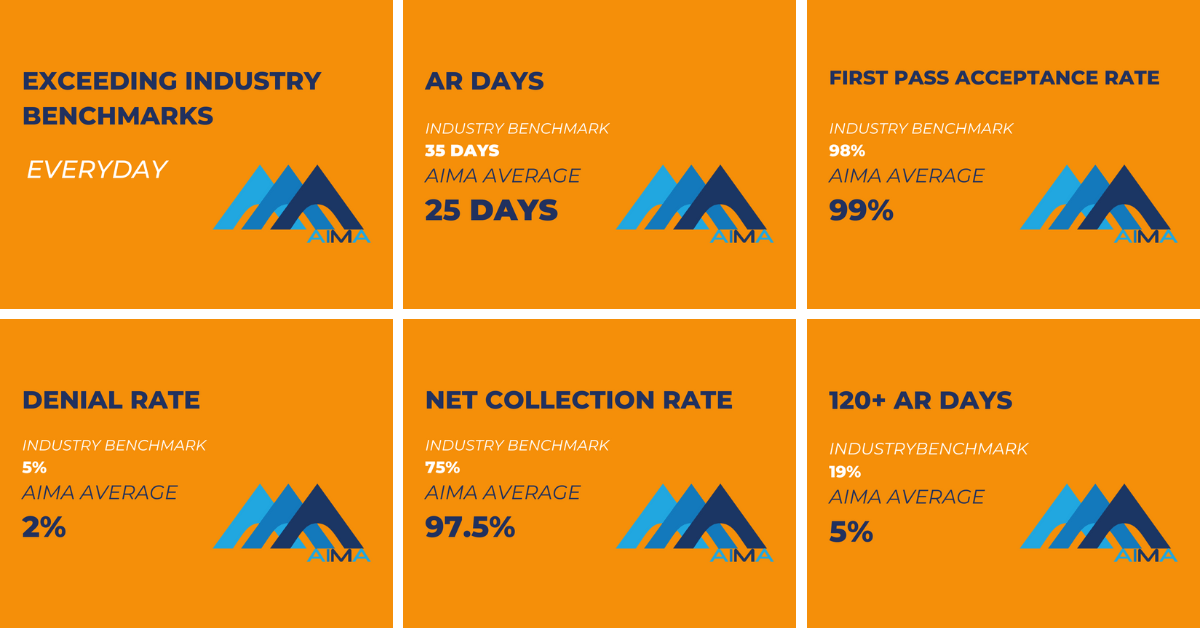 Why Choose AIMA services for your healthcare business?
Since 1995 AIMA has built a reputation based on trust, quality, ethics and reliability
Proven Results – AIMA customers achieve an average 25% increase in revenue, with 90% witnessing this within their first three months with us. Combine this with a regular 40% cost saving on financial overheads, and it is clear why our customer base is organically growing.
Affordable – We only bill our clients for what we collect, so from day one, we are invested in ensuring your business is fully optimized for sustainable healthy growth.
Customer Focus – Here at AIMA, we have an individual customer approach.  Your dedicated account manager will build a collaborative relationship with you to gain a unique understanding of your business, its challenges, and most importantly, its opportunities. We offer a complimentary 24-hour back-up service of skilled, customer-focused teams.
360 Degree Service – We are a team of highly experienced revenue cycle managers and healthcare IT experts. AIMA helps private physicians, group practices, and laboratories with custom-built solutions to manage part or all of their revenue cycle management. Services include; medical coding; eligibility verification; medical claims submission; patient statement processing; claim denial review and appeals; patient billing questions and phone call management; claim follow up and financial reporting and tracking of key performance indicators.
Flexible  – Our teams are trained and certified on multiple practice management platforms including; Medgen, Kareo, GE centricity, Iridium Suite, PracticeFusion, IDX, Allscripts, eClinicalWorks, Criterions, Labgen LIS, and more. AIMA offers a wealth of experience and practical knowledge to our customers with unbias advice focussed on the best interests of your business.
Crystal Clear – Our dedicated AIMA account managers design bespoke, meaningful reports, and dashboards optimized for your healthcare business.
Secure – AIMA guarantees maximum control over patient claims data allowing customizable views. All communication is via advanced HIPPA compliant encrypted IT platforms.
Automation – Our automated capabilities allow us to handle large claim volumes, ensuring a marked reduction in processing time and leading to faster claims processing cycle and workforce efficiency.
Trusted – With over 500 global customers operating across several business sectors, we are immensely proud of our consistently positive feedback and testimonials. Read our testimonials.
Case Studies
We share our experiences of helping customers to optimize their healthcare businesses.
Contact AIMA Business and Medical Support
Call Us Now (321)236-8300 sales@aimabms.com