Accounts Receivable (AR)
Accounts Receivable services for your healthcare business. An intelligent, well-implemented AR strategy is vital to successful revenue cycle management. Your dedicated AIMA team harness years of experience with proven best-practice methods to collect the payments owed to you. We reduce Accounts Receivable backlogs by identifying the problems and implementing long-term solutions.
Days in AR is one of the key performance indicators that drive the success of any medical-related practice or organization. AR days measures the amount of time it takes to receive payment on a claim. According to industry benchmarks, AR days for can range between 30 and 60 days.
Here at AIMA, we are proud of our AR results and consistently keep them low for our customers.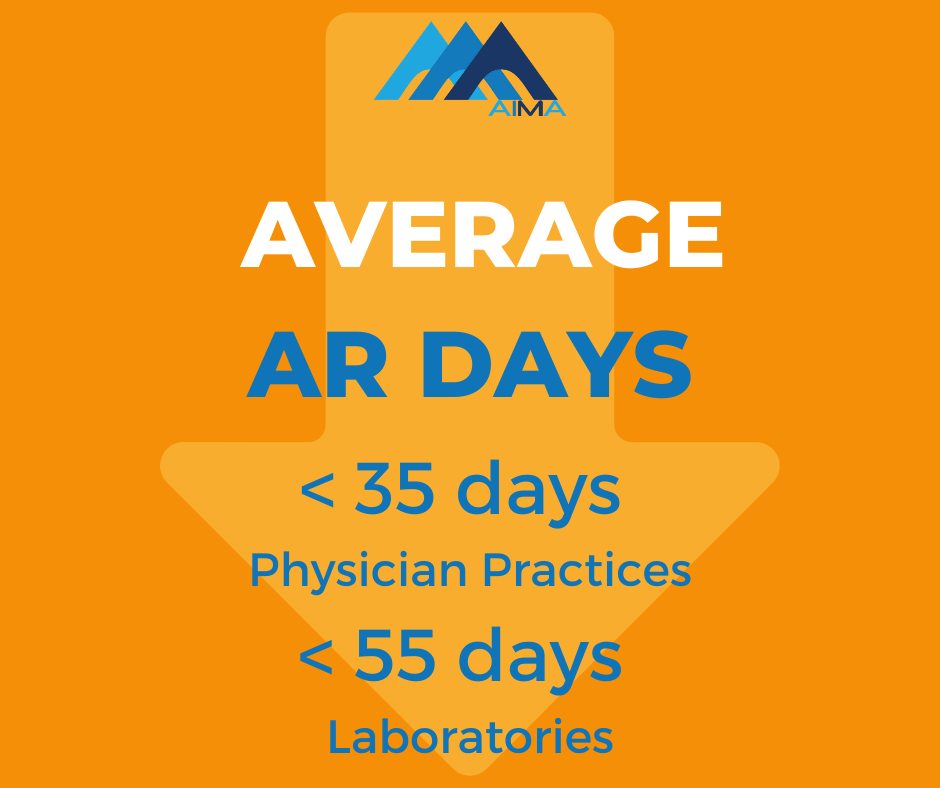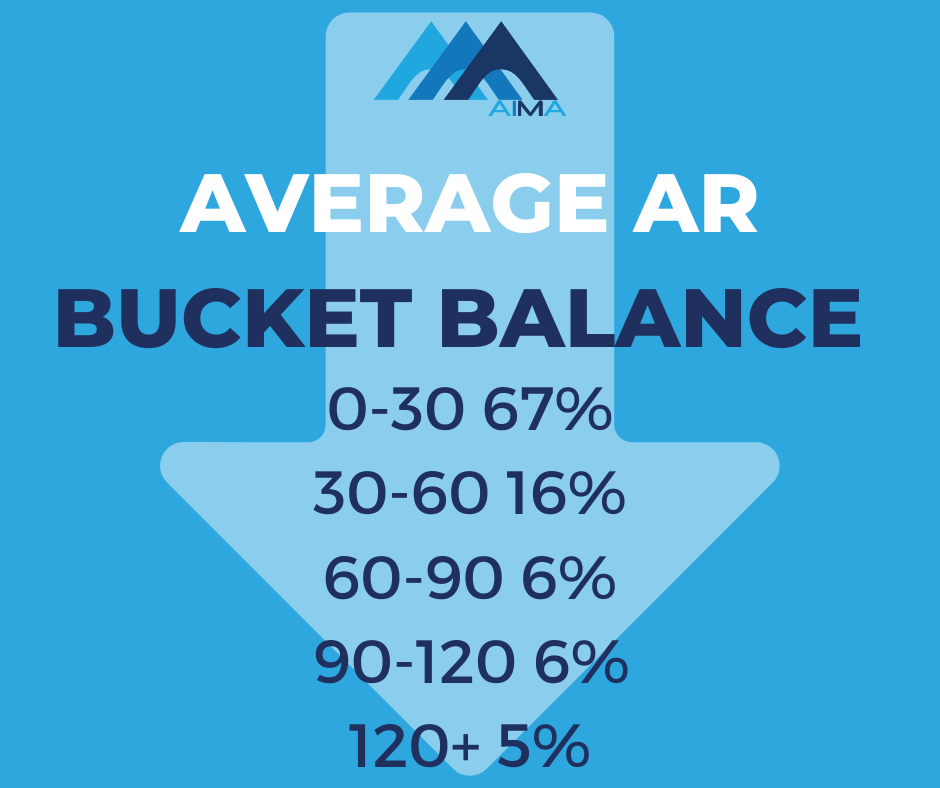 Under 35 days for Physician Practices

Under 55 days for Laboratories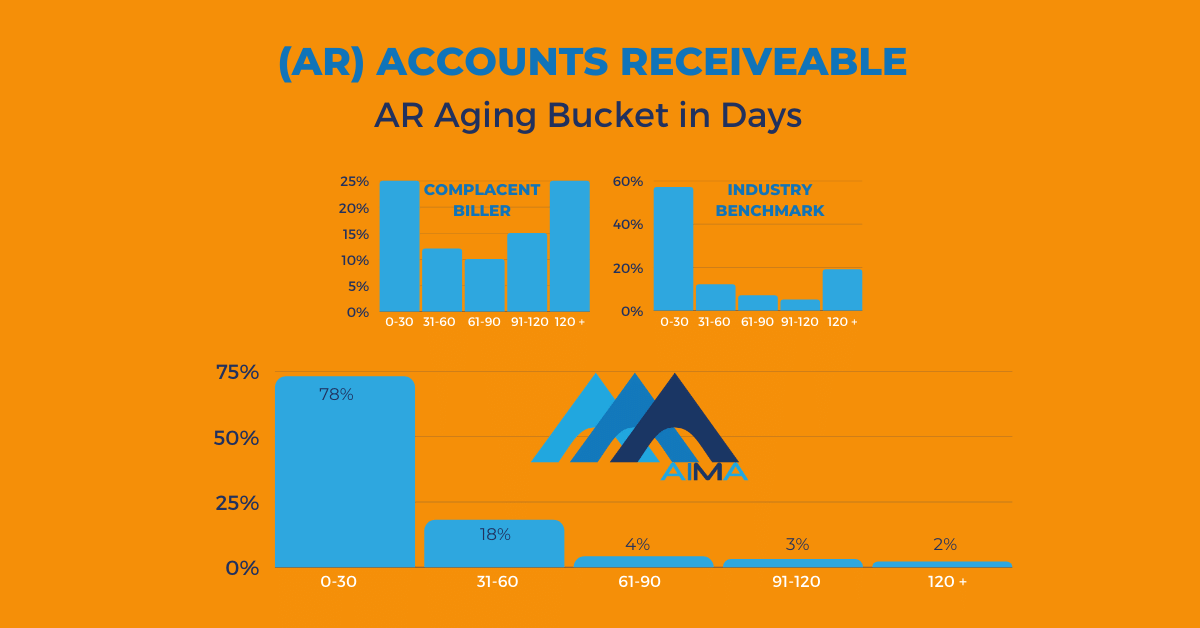 AIMA's Accounts Receivable (AR) team get you paid faster. We take away any payment uncertainty or worry, allowing you to grow your healthcare business and care for your patients.
Categorize and prioritizes claims
Identify and prioritize claims to be followed-up
Allocate billing team claims
Track live work
Instantly understand current AR status and KPIs
See our AR Accounts Receivable Case Study. AIMA helps a Florida-based cardiology clinic achieve a 65% decrease in 30+ AR days and an 85% decrease in 120+ AR days.
We provide expert Accounts Receivable services for your healthcare business that you can trust.
The AIMA approach is to conduct a thorough audit of your current Accounts Receivable processes. We look at your individual business model to identify areas of improvement and potential challenges. Our skilled AR team process denied claims in daily bunches. This pre-emptive approach in handling denials will significantly improve your "days in" AR. We make sure to classify the no-response claims to aging buckets alongside filters such as high-dollar value, payers, etc. Unpaid claims are first sorted and ordered by financial class and days. We then proactively call the appropriate insurance companies or self-pay patients to resolve any non-payment issues. AIMA has a proven track record of AR estimation audits. We collect maximum revenue from Accounts Receivable previously listed as non-collectable by the regular billers.
AIMA has helped us to increase our revenue by 17%. The impact they have had on our practice is significant. We are markedly more efficient in all areas of the business. With their help and support, we work smarter, not harder.

Florida-base Family Practice. AIMA client since 2016
AIMA Strategy to Reduce AR Days and Maximize Payment Flow
Submit claims daily
Collect co-pays, coinsurance, and deductibles upfront
Choose electronic billing options
Enrol in electronic payment options
Prompt follow up of aged claims
Post payments with no delay
Simplify the bills so easily understood by patients
At AIMA, we use a proprietary AR inventory management tool to facilitate the complex task of work allocation.
Our system utilizes an algorithm to identify potential areas of uncollected revenue and allocates accounts to both automation and human agents. For instance, we look at payer geography to understand the best time zone time to reach them.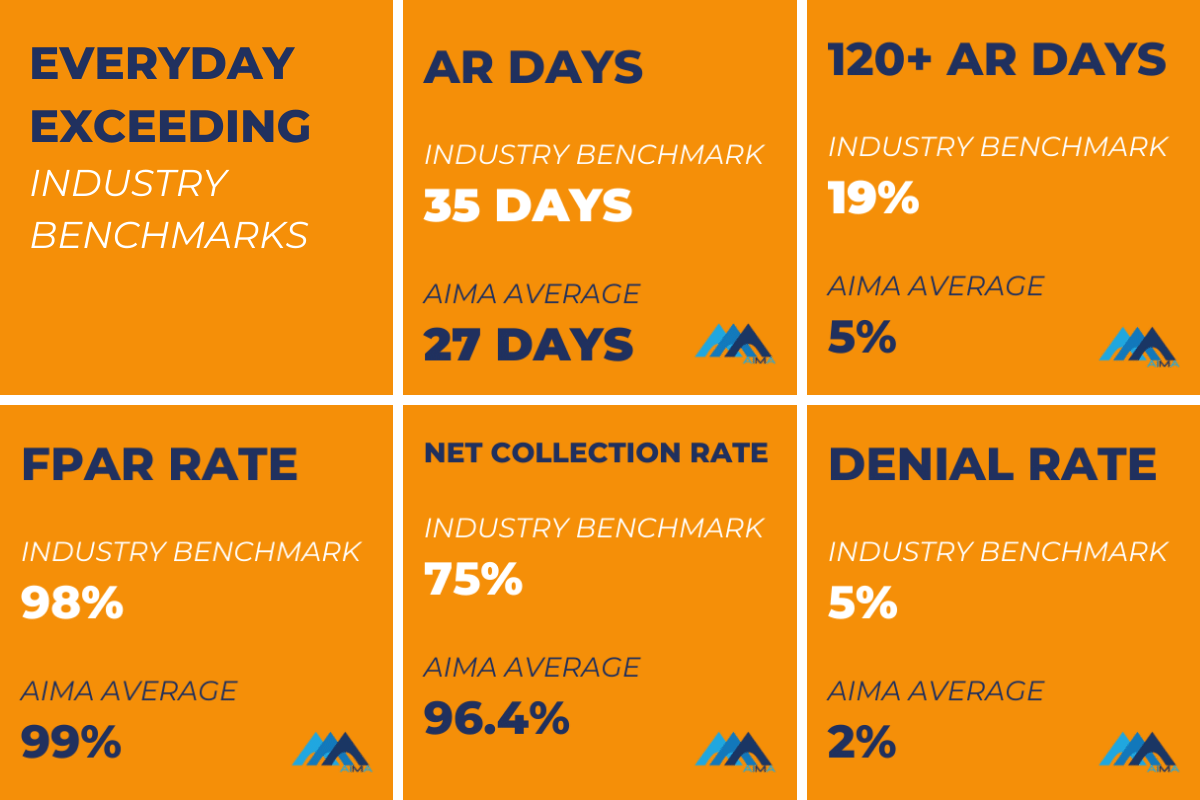 Contact AIMA Business and Medical Support
Call Us Now (321)236-8300 sales@aimabms.com