Meet the AIMA Team
Meet the AIMA Team. Get to know the AIMA team as we help our clients to optimize the business of healthcare with expert revenue cycle management.
Aaron Liston - CEO
"We have come a long way from the early days with a tiny office in the spare room of our family home. Today we are a multi-national company with over 750 team members. Yet, I still feel we are intrinsically a family business that genuinely cares and supports each other towards a common goal. Lasting, trust-based partnerships will forever be at the heart of AIMA. We will always be accessible, ever-present and totally committed to finding expert solutions to the challenges faced by our customers."
Meet Aaron
Privately educated in London, England, and a graduate of Bournemouth University Business School with Honors, Aaron brings a wealth of knowledge and experience from several business specialities to the company.
Aaron began his career in the IT sector, working with IBM in London. This renowned world-class organisation provided Aaron's business experience foundations, exposing him to mid-market business requirements and large-scale operations.
In 2010 the opportunity arose for Aaron to enter the family business, becoming the second generation to join the AIMA Group. Starting from the bottom up, Aaron worked on the company's operational side in the USA, UK, Philippines, India, and the Far East, where he gained deep insight into cross-cultural management and building important and interconnected business networks. Aaron spent much of this time understanding operational efficiency in process-driven industries such as healthcare, education and recruitment.
Aaron eventually took the operational lead of the company in 2014 after four years of working in different areas of the business. From this point, AIMA started to diversify its operating model and customer base to the industries and service lines in which AIMA works today. Aaron saw a great opportunity in the US healthcare sector. He re-focused the organisation to quality-driven administrative/business services support, drawing on AIMA's business roots and contacts to aid the transition whilst tailoring the services offered to current market needs.
This strategy has proven very successful and resulted in continued financial growth for the company year on year. Aaron oversees the development of AIMA to where it stands now at a headcount of over well over 750 people.
As well as the US healthcare market, Aaron has been responsible for expanding AIMA's operations into the international legal and general business services industries.
Patrick Richmond - Vice President of Global Operations
"Nothing gives me greater pride than seeing AIMA help our customers to realize their full potential. We continually guide them to increase their revenue and cash flow to achieve greater commercial security. Unburdened of the day-to-day revenue cycle management processes, AIMA enables our customers to invest in their people, patients and facilities, for a more efficient stress-free life."
Meet Patrick
Overseeing all global group operations, Patrick works extensively with our broad client base. Over the last few years, he has implemented many key strategic initiatives that have facilitated an increased capacity to scale our operations and brought about a dramatic increase in revenue.
With a career spanning 14 years. Patrick qualified as a lawyer in 2008 and spent several years working in London, England. Following a brief period of travelling and working abroad in East Africa, Patrick diversified his education by completing his MBA from the University of Warwick, England.
Patrick brings a wealth of experience to the team, joining us from the UK's National Health Service where he dedicated his time to leading national quality improvement initiatives, project management and creating collaborative relationships with hospital trusts. As well as his legal experience, Patrick retains six years' experience in healthcare consulting, project management, strategic development and quality improvement.
Patrick has played a crucial role in AIMA's transition to a proactive financial advisory organization. He has instigated the use of market-leading business intelligence and automation technology to help our clients optimize their healthcare businesses
Nate Wright - Vice President of Business Development
"It is with great pride that I am part of the AIMA team who are industry renowned for results-driven services, cutting-edge technology and exceptional customer care. The healthcare sector has the potential for exponential growth, and AIMA is firmly part of the success trajectory. I love helping existing and new clients to optimize their business operations and enhance their revenue in ways they haven't yet imagined."
Meet Nate
Overseeing all sales and business development activities in the US, Nate maintains, bolsters and grows AIMA's client and customer relationship base in the United States. He leverages his unique combination of project and account management skills with his ability to build and maintain networking alliances to ensure that our client relationships develop into lifetime partnerships.
Before joining AIMA, Nate spent 14 years learning the ideal ways to build networks, prioritize business relationships and develop extensive client and customer collaboration. Following his graduation from the University of North Carolina in Wilmington, Nate began his career in the mortgage and financial services industry.
Nate then moved into the medical industry, beginning in healthcare management with Maxim Healthcare, one of the leading healthcare providers in the United States. He progressed into a Business Development position in the laboratory industry with Personify/Mackenzie Ryan, one of the fastest-growing and most awarded RPO and Executive Recruiting companies in the nation. Here, he specialized in networking with companies and people working in hospital and physician labs. Throughout his career, Nate has continued to build his expertise in project launch and project management, relationship brokering and partnership creation.
Christina Wershow - Director of Business Development
"I came into this role with a natural alignment between collaboration, passion, and ambition, together with a healthy dose of self-awareness and grit to succeed. I feel fortunate to be doing what I love.

The AIMA team has a wealth of assets, and I look forward to working every day, knowing I am an important piece of the bigger puzzle. Your position at AIMA doesn't matter; everyone here makes you feel like you count. I am endlessly encouraged to seek new opportunities, collaborate with teammates and let my ideas come to life."
Meet Christina
Christina is a seasoned healthcare executive with over twenty years of stellar experience. She remains incredibly passionate about the industry, enjoying being part of the sector's evolution and growth. Christina has a rare ability to balance strategic decisions and financial discipline with a hands-on approach to leadership—resulting in strong client and colleague satisfaction.
Starting her career as a scribe, Christina progressed to a Practice Administrator and then a Chief Executive of Operations. RCM has always been an exciting dimension of her jurisdiction. A naturally engaging communicator and relationship builder, her expertise spans organizational planning, multi-million-dollar capital projects, contract negotiations, team development, and increasing visibility for growth.
Atlanta-based Christina describes herself as a typical Type A. Enjoying a structured, thought-out day. An early morning person who loves a workout plus a Peloton ride before 7 am. Her passions include reading and traveling anywhere and everywhere. Being a mom to her son and daughter, weekends are spent on a playground and grabbing lunch outside.
Sudheer K L - Senior Operations Manager
"I am excited about the future of AIMA, especially within the realms of software solutions and process automation. Internally we have a potent mix of industry knowledge, technical capabilities and passion for excellence."
Meet Sudheer
Sudheer heads up the day-to-day delivery of AIMA's core services. He oversees a network of teams with varied specialisms in revenue cycle management, software development, process automation and customer care.  Since joining AIMA, Sudheer has been instrumental in advancing company-wide efficiency and quality management and building a strong teamwork ethos.
An Alumnus of Symbiosis Institute of Management Studies, Sudheer joined AIMA in 2015 with a prestigious 15+ years track record with healthcare IT services giants, including Dell International Services, AQuity Solutions, and HeartlandKG Information Systems.
Sudheer strongly advocates a process-oriented approach that guarantees consistent service delivery. He is passionate about growing expertise and knowledge sharing within his extensive team. A certified ISO external auditor from TUV-Nord, Sudheer has led many Six Sigma projects in the healthcare service delivery domain. He believes in the fundamentals of the ISO framework in standardizing processes and engendering continual efficiency and quality improvements.
K.D. Pakootas - Compliance Officer
"I have worked in payer contracting and credentialing requirements throughout my career.  The growing complexity of healthcare rules is why I became a Certified Professional Compliance Officer.  There are always more questions than answers, and my goal is to resolve provider issues to get customers reimbursed for services rendered. I enjoy helping customers provide new services or adapt their processes to grow and achieve more significant business optimization. Here at AIMA as Compliance Officer, I am responsible for analyzing payer policies in collaboration with our specialist RCM teams to ensure our customers prepare for any changes in reimbursement rules and regulations.  I avidly research state and federal regulations, especially for customers who plan to expand their services. My work enables AIMA to stay one step ahead of any payer changes and facilitate seamless reimbursement for our customers."
Meet K.D.
K.D is a Certified Professional Compliance Officer (CPCO) and Certified Professional Coder (CPC), both accredited with the American Academy of Professional Coders AAPC and a member of the Health Care Compliance Association (HCCA).
K.D. has worked in the healthcare industry since 2006. Her determination and love of helping people have driven her to grow through training and professional progression. She has worked for a revenue cycle management company, a Federally Qualified Health Center, and a Tribal Government. Her expertise covers all areas of healthcare, including Skilled Nursing, Dentistry and Optometry.
Throughout her professional career, K.D. has demonstrated a natural ability for solving complex problems and completing special projects. Personal achievements include managing a clinic's transition from paper-based to digital file management. Most notably, developing a series of electronic billing processes whilst adapting the electronic health records system to comply with payer requirements for file uploads.
Jack Frontczak - Director, Strategic Partnerships
"Establishing meaningful, long-lasting partnerships built on integrity and dependability has been the AIMA priority since opening our doors in 1997.  We make it our business to listen, clarify, and provide our clients with the best solutions.  With that goal in mind, our strategic partnerships division was born, and we are thrilled to have Jack Frontczak as our divisional director. Every day, the dedicated team under Jack's expert guidance explores, assesses, and collaborates with organizations to provide specific and additional value to our clients.  Forming relationships with new partners is inspiring for all involved. All parties benefit as we work towards complete business optimization and customer satisfaction."  

Aaron Liston, CEO, AIMA
Meet Jack
Leading the strategic partnerships and special projects divisions, Jack dedicates his time to pursuing potential partners and opportunities to generate profound value for AIMA clients.
Jack draws upon a biomedical background, a diverse professional network, and industry consulting experience. He provides a unique perspective, and AIMA clients can be confident that all commercial associations and introductions will offer solutions and services aligned with our core values.  Furthermore, each is subject to thorough research and vetting to meet our exceptionally high standards for quality and compliance.
With a degree in medical technology, Jack spent 12 years in sales and business development networking across all 50 states. Professional successes include bringing products, services, and solutions to nearly every sector of the healthcare industry.  His natural ability to form relationships, understand a client's needs, and develop skillful solutions led him to a career in consulting before joining AIMA Business and Medical Support.
AIMA harnesses Jack's extensive professional network, strong communication skills, consulting experience, and ability to form partnerships to provide global opportunities for our clients and partners.  Jack is committed to building a more formalized network encompassing AIMA clients and partners where collaborations seamlessly evolve and provoke significant benefit for all involved. Please contact Jack if you are interested in participating in such a network.
Sarah Mekebri - Strategic Account Executive
"Integrity is essential in healthcare to build trust and success amongst partners and colleagues. It also ensures a productive, innovative, and ethical workplace. AIMA is a company full of integrity, intelligence and energy. We work as a team to forge tangible benefits for our clients; nothing is too much trouble, no shortcuts or half-measures."
Meet Sarah
Sarah draws upon a diagnostic background, a diverse pharmaceutical professional network, and clinical trial experience with the top pharma companies.  She provides a unique perspective, and AIMA clients can be confident that all commercial partnerships and introductions will offer solutions and services aligned with our core values.
With a degree in communication and PR focus, Sarah has spent nine years in sales and business development networking across all 50 states. Professional successes include bringing products, services, and solutions to nearly every healthcare industry sector.  Her natural ability to form relationships, understand a client's needs, and develop skillful solutions led her to further her career in a competitive market in New York City before joining AIMA.
AIMA harnesses Sarah's extensive professional network, strong communication skills, pharmacy experience, and ability to form partnerships to provide global opportunities for our clients and partners.  Sarah is committed to building more formalized partnerships encompassing AIMA clients and partners where collaborations seamlessly evolve and provoke significant benefits for all involved.
Nick Bruck - Onboarding Manager
"AIMA is a very different organization from anything I've ever experienced. Our team is wholly dedicated to our client's growth. We seamlessly onboard new clients and connect them to our healthcare business network. Our passion and resources mean we stay ahead of trends in the reimbursement world and provide financial, coding, and efficiency audits to optimize our client's commercial operations. Every day, I witness AIMA providing an expert medical billing service that increases revenues, but we also take CARE of our clients."
Meet Nick
Nick's role as Onboarding Manager ensures AIMA's processes perfectly sync with our client's business operations. In a nutshell, he oversees the seamless onboarding process for our broad range of clients. A natural influencer and skilled project manager, Nick regularly hosts client meetings, initiates ad-hoc communication and adheres to detailed onboarding checklists to implement the billing improvements our clients expect.
Client education and training are paramount in onboarding. We build an understanding of the importance of data and documentation integrity, credentialing, compliance, quality, verification, payment posting, and EDI departments.
Before being welcomed into the AIMA team, Nick worked for a molecular diagnostics and applied testing company. His role involved building relationships with hospitals and clinics to serve their infectious disease and obstetrics testing needs.
Outside of work, Nick is a family-first outdoorsman. He enjoys sports, especially baseball, camping, fishing, and nature. As a practicing Catholic, he uses his theological background to treat people with respect and full attention.
Amy Hughes - Executive Assistant
"I love working at AIMA and value the commitment and kindness of the people I work alongside. For me, being an Executive Assistant is about supporting leaders to achieve greatness. It takes understanding, determination and confidence to push others forward. The same principle applies to how AIMA supports our clients to achieve their own greatness."
Meet Amy
Amy is a seasoned Executive Assistant with over 30 years of experience. Before joining AIMA, Amy worked for five years as an Administrative Specialist at Duke University Health System, supporting the Chief Nurse Executive. She has also worked for Bayer Crop Science as an Executive Assistant in the Sales and Marketing departments.
Amy's role at AIMA is expertly aiding our busy senior team to achieve their objectives, ensuring actions, projects, and initiatives are well planned and executed.
Based in Hillsborough, North Carolina, Amy lives with her husband.  She is a proud mom to her daughter, who lives in Charlotte, NC, and her son, attending the University of Massachusetts, Amherst.  In her spare time, Amy enjoys hanging out with family and friends, traveling, reading and going to the beach.
Meet our Customer Success Team
Here at AIMA, we invest in our customer's success. So much so that we have a dedicated team who make it their reason for existence. We believe good customer relations significantly improve businesses' likelihood of achieving goals, such as expanding operations, increasing revenue, and forging sustainable growth. Our customer success team is key to maintaining interactions that help your company meet its goals.
Once you partner with AIMA, you are appointed a dedicated Customer Success Manager- your in-house business champion, with experience and understanding of your healthcare sector. They get to know you, your business, and your unique success journey. By talking directly to customers, we determine trends and common pinch points to develop strategies and services to reduce friction and improve overall efficiency.
Randy Jeske - Senior Customer Success Manager
"My role at AIMA is to ensure our customers optimize our services to receive the highest ROI. I invest time in getting to know and educate to communicate with key stakeholders effectively. I am the seamless link between AIMA's internal and external teams. Every day my goal is to help people thrive."
Meet Randy
Randy has 25 years of healthcare experience and expertly leads our Customer Success Manager team. His professional heritage includes practice management systems training and consulting, practice administration, and revenue cycle management. With an impressive five years of leadership roles for urology, ophthalmology, and dermatology practices working directly with the providers and staff. Plus, over ten years of leadership roles overseeing revenue management. Randy is skilled at building up, training, and maintaining central business office staff and workflow design. His revenue cycle experience includes oral maxillofacial surgery, orthodontics, dentistry, anesthesia, pain medicine, and applied behavioral analysis therapy.
He graduated from the University of Wisconsin-Madison with a BS in Economics. Randy is also a Certified Medical Practice Executive (CMPE) accredited by MGMA since 2011. His client base at AIMA includes independent laboratories and physician offices.
South-Wisconsin-based Randy enjoys spending time with his family, football, boating, fishing, and vacationing in tropical locales.
Shanna Hebert - Customer Sucess Manager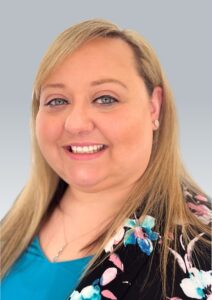 Contact Shanna Hebert
US (415) 636-9449
"As a Customer Success Manager, my primary goal is to ensure that my clients receive the finest client experience by producing proactive solutions while continuously analyzing all aspects of the client's RCM journey using AIMA's products, services, and top-tier RCM resources."
Meet Shanna
Shanna has over 15 years of end-to-end revenue cycle experience and is an RCM improvement, claims analysis, and workflow optimization expert. Over ten years of leadership roles overseeing revenue management, patient financial services, claims analysis, and cash applications. Her professional experience includes military health systems, non-profit health care systems, critical access hospitals, ambulatory surgical centers, rural health clinics, and various specialties, including OBGYN, gastroenterology, primary care, pain management, orthopedic, internal medicine, and oral maxillofacial surgery.
Graduating with a BS in Healthcare Management from South University and an MBA from Columbia Southern University. Shanna is also a Certified Professional Coder (CPC) accredited by AAPC.
Shanna's AIMA client base includes independent laboratories, physician-owned laboratories, urgent care clinics, and physician offices.
Originally from South Carolina, Shanna and her family now live in southeast Georgia. She loves spending quality time with my husband and two boys, visiting new restaurants, and cruising holidays in the Caribbean.
Xhulja Mulla - Customer Success Manager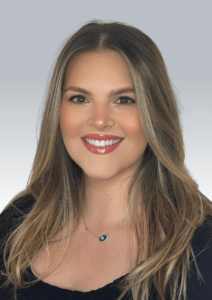 Contact Xhulja Mulla
(415) 231-2711
"Ultimately, my goal is to provide guidance and assistance for each of our clients to reach their maximum potential in a seamless way. Their success is our priority."
Meet Xhulja
Graduating from Colorado State University with a bachelor's degree in Business Administration and Management and a minor in Healthcare Administration. Xhulja is a highly-competent team member with a skill set highlighting managerial expertise.
Her background in Revenue Cycle Management was for a behavioral management company dedicated to treating addiction, substance abuse, eating disorders, and mental health issues. Xhulja diligently executed the process of identifying, collecting, and managing the revenue from payers based on the services provided.
At AIMA, Xhulja's customer base includes independent laboratories and physician-owned labs providing a range of bacterial and molecular testing.
She is based in sunny South Florida with her husband and young family. Outside work, Xhulja enjoys catching up with her book club, visiting the many beautiful beaches in the sunshine state, and sampling new restaurants.
Contact AIMA Business and Medical Support
Call Us Now (321)236-8300 sales@aimabms.com