Family Practice Revenue Increase Case Study
Florida based family practice celebrates four successful years of working with AIMA
A Florida based family practice celebrates its fourth anniversary of working with AIMA. Advance Family Practice has achieved consistently improved cash flow and efficiency with AIMA providing a range of services. Read the highlights and achievements of the last four years of working together.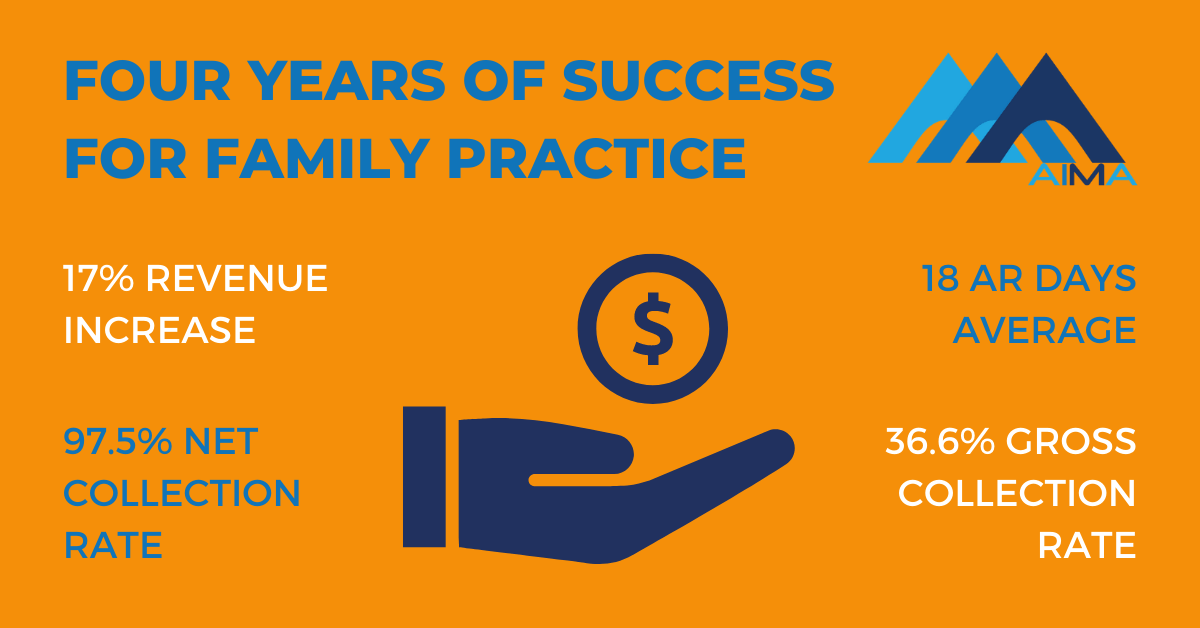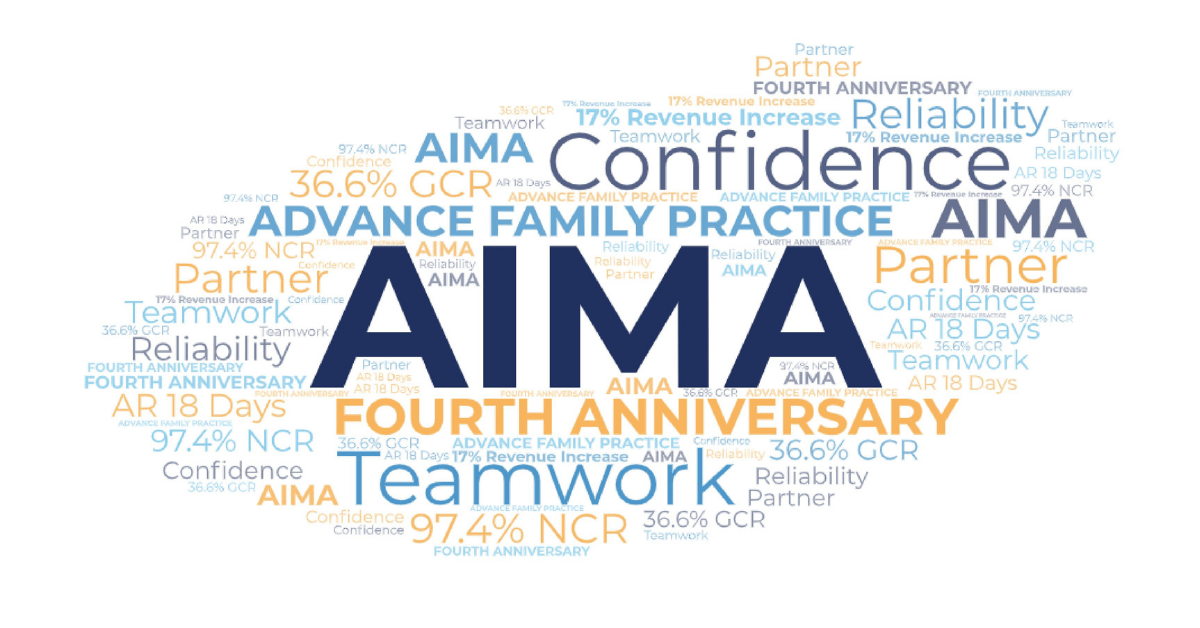 Interview with Dr Varesh Patel, Primary Care Physician, Advance Family Practice
What initially attracted you to work with AIMA?
We had been working with a Florida based billing company for several years and weren't happy with the level of service. The communication wasn't good enough, and it was time for a change. A colleague recommended speaking with Aaron Liston at AIMA. Instantly I could tell Aaron was an active listener. He spent a whole day in the practice with us, learning about our business and the daily challenges we face. He met all of our team, talking through their frustrations and hopes for the future. I felt reassured that AIMA would be the perfect partners for us.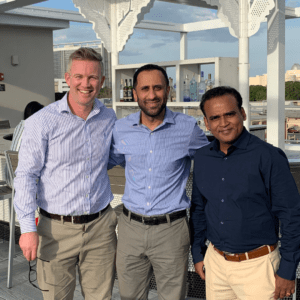 What factors have kept you working with AIMA for the past four years?
AIMA has helped us to increase our revenue by 17%. The impact they have had on our practice is significant. We are markedly more efficient in all areas of the business. With their help and support, we work smarter, not harder.
The consistency of service and communication has been fundamental to our relationship from day one.
What have been the highlights of the last four years of working together?
Our scheduled weekly catch-up is excellent. It is an appointment that I never miss, no matter what. Our dedicated AIMA team update us on the figures, collection rates and any potential issues. I have absolute confidence in their abilities.
Describe your relationship with AIMA in four words;
Confidence
Reliability
Teamwork
Recommendation
What do AIMA's services mean to you and your practice?
A partnership
An extension of our team
Solution finders
Full-service consultancy
With AIMA's help, our practice is;
Stronger
More confident
Better equipped to do our day jobs
Highly effective
What aspirations do you have for your practice over the next four years?
To increase our number of practices
To maintain greater efficiency
To achieve business growth
To encourage personal development
| | |
| --- | --- |
| | |
| | With AIMA's 24-48 hour turnaround time (TAT) on billing, the practice has attained a continuously high collection rate and increased revenue flow. |
| | Pre-billing audit of CPT/ICD codes has prevented coding related denials. |
| | Skillful follow-up on outstanding balances with payers and patients has resulted in sustained Net Collection Rate of 97.5% and AR days controlled to 18. |
| | Establishment of Electronic Funds Transfer (EFT) and Electronic Remittance Advice (ERA) procedures to speed up collections. |
| Verification of Eligibility Streamline | Implementation of eligibility protocols before service has resulted in the elimination of the policy-related denials. |
| Message Center Implementation | Message Center implemented for enhanced efficiency in communication between the practice and AIMA. |
| Patient AR Implementation | Greater efficiency for the practice accomplished by an effective strategy for patient Accounts Receivable (AR). Time and money saved by not sending unwanted and repetitive statements. |
| Reconciliation of Schedules and Billing | Reconciliations have helped to cover the billing for all patients scheduled and encounter created. |
| | Application of a process to generate referrals, thus saving time and manpower for the practice. |
| | Guidance and support provided to set-up online payment portal to improve patient payment flow. |
"It gives us great pride to celebrate four successful years of AIMA working with Advance Family Practice. Their consistently excellent results are hugely satisfying to report, notably a 17% revenue increase and 97.5% Net Collection Ratio. Furthermore, it is an absolute pleasure working with Dr Patel and his team. We look forward to many more years of partnership with such a great family practice." Aaron Liston, CEO AIMA
Contact AIMA Business and Medical Support
Call Us Today(321)236-8300 sales@aimabms.com
AIMA Customer Testimonials and Feedback
With over 500 global customers operating across several business sectors, we are immensely proud of our consistently positive feedback and testimonials. Here at AIMA, we have an individual customer approach.  Our dedicated account managers build a collaborative relationship with you to gain a unique understanding of your business, its challenges and most importantly, its opportunities. Your success is ultimately our success, and we love sharing your positive messages.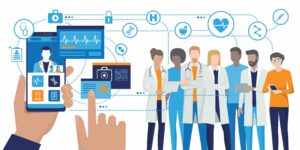 Follow AIMA Medical on Instagram to keep updated on our blogs, news articles and case studies