COVID-19 Data Entry Case Study
Data entry service helps laboratory to deliver 10,000 daily COVID-19 test results
A well established Mid-Atlantic based laboratory successfully won a contract to deliver COVID-19 testing for over 10,000 patients per day. As experts in the diagnostics field, they had sufficient laboratory resources to complete the testing contract. However, they did not possess the internal capacity or systems to manage the associated manual entry of such large volumes of patient data.
Having a long-established, trusted relationship with the customer, AIMA provided an instant solution to solve the problem.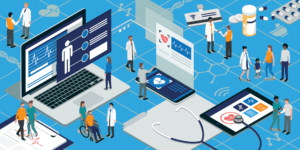 A leading revenue cycle management company, AIMA has extensive processing experience in the healthcare sector.  Our internal resourcing structure is robust and comprehensive, which enables us to mobilize complex, tailored solutions at short notice.
After taking a thorough brief from the customer, we swiftly assembled a team of specialist data entry agents adept in handling similar tasks.  Lead by a dedicated account manager; we quickly adapted our processes to align with those of the lab.  Within hours we were operational, and within seven days scaled to full capacity. Our team is now manually entering 10,000+ patient records per day from requisition forms into their laboratory information system (LIS).  Furthermore, we maintain a shadow stand-by team to handle any additional surges in volume.
To date, more than half a million patient records have been securely processed by our data entry team to help our laboratory customer deliver 10,000 daily COVID-19 test results.
In parallel to the data entry requirement, we have also implemented a separate quality audit process to maintain the highest levels of quality and accuracy. AIMA's expertise and process stability are continually helping our customer to achieve accurate and timely results.
"AIMA is massively helping us to scale up our COVID testing operations, effectively overnight. With their help, we can enter and audit the demographic data from 10,000 requisition forms into our LIS each day. They are extremely flexible to unpredictable demand and have adapted to our processes very quickly. They are our chosen billing partner, so we know what they bring to the table and trust them to get it right. We would highly recommend their data entry services."  Mid-Atlantic laboratory
Contact AIMA Business and Medical Support
Call Us Today(321)236-8300 sales@aimabms.com
AIMA Customer Testimonials and Feedback
With over 500 global customers operating across several business sectors, we are immensely proud of our consistently positive feedback and testimonials. Here at AIMA, we have an individual customer approach.  Our dedicated account managers build a collaborative relationship with you to gain a unique understanding of your business, its challenges and most importantly, its opportunities. Your success is ultimately our success, and we love sharing your positive messages.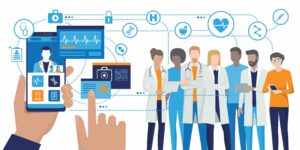 Follow AIMA Medical on Instagram to keep updated on our blogs, news articles and case studies