COVID-19 Billing Case Study
A sevenfold increase in revenue for our laboratory client as AIMA help to scale-up their operations in response to the coronavirus pandemic.
Since March 2020, AIMA has successfully billed over four million COVID-19 PCR Antigen tests nationwide. We have billed for the state, government, commercial payer, and corporate direct pay transactions, including CARES Act Reimbursements.
AIMA actively supports a network of laboratory and physician customers who are at the front line of testing and servicing the COVID-19 patient population.
Our extensive partnerships with independent laboratories across the country support their mission to meet maximum test volumes in minimum timeframes. We provide start-up consultancy, operational guidance, essential back-office solutions and billing services. Our robust infrastructure can handle any volume requirement from 100s to 10,000s and more per day. Furthermore, we work with laboratories to develop their financial and networking strategies to facilitate accurate, first-time coding and reimbursement.
COVID-19 Billing Case Study
A sevenfold increase in revenue for a laboratory as they scale-up their operation in the wake of the coronavirus pandemic
SCENARIO
In May 2020, our Missouri-based laboratory customer was awarded multiple COVID-19 testing contracts. The new business opportunities would transform their entire operations and annual collections from c.$5m to c.$36m. AIMA was asked to provide strategic advice and operational support to enable the laboratory to fulfill the contracts and realize the most significant commercial benefits to their business.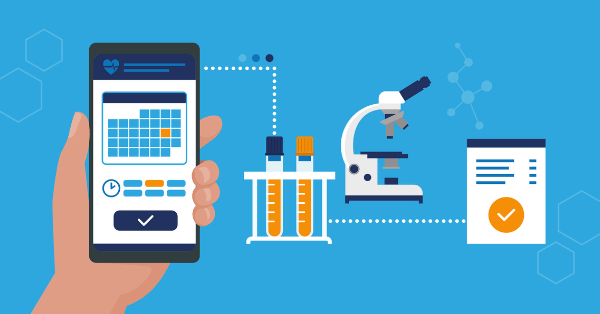 SOLUTION
The timing was extremely challenging, directly following the national lockdown and a dramatic decrease in ordinary sample volumes/income. The immediate purchase of testing instrumentation, supplies, resource and reagents was required to support the management of 1,000s of tests per day. AIMA provided in-depth guidance to educate the customer on return on investment and the associated financial impact. We helped them to identify the most appropriate instrumentation and panels usage.
Within 30 business days, the lab had committed to large scale investment and was forward financing the service of the highly prestigious contracts. Immediate, accurate billing was imperative and implemented within the following 15 days.
RESULT
The lab received its highest collections per month, averaging c.$3.5m through Q3 and Q4 of 2020.
AIMA is now advising the customer on a post-COVID testing strategy for the use of the instrumentation purchased long beyond the immediate COVID-19 pandemic.
COVID-19 Billing
Accurate billing for COVID-19 requires vigilance on various factors, including compliance, cash flow, forecasting, and macro policy governance. AIMA are experts within this field to optimize payments for our laboratory clients.
Nationwide emergency measures established almost guarantee payment on COVID-19 testing; however, to prevent payer audits, it is vital to adhere to the rules surrounding the amount billed, type of testing and record compliance.
AIMA support our customers to scale-up their operations. Accurate planning on reimbursement timelines facilitates correct reagent ordering and resourcing for servicing contracts.
The Public Health Emergency dictates payment measures aligned with CMS requirements for payments. These include, how fast you result, your throughput, the collection, and also dictate fees ranging from $25-$125 per test.
Billing for COVID-19 must precisely track and mimic the processes followed in the laboratory. The correct coding supports the billing and explains the procedures the lab has followed. Codes U0002, U0003, U0004, and U0005 represent volume, turnaround time and method/instrumentation. For optimized billing in line with CMS Guidance, the processes must be compliant with all supporting documentation.
AIMA Services to Support Independent Laboratories
AIMA work in total partnership with our customers to help them achieve a fully optimized healthcare business.
We have rapid response billing and data entry services which are scaled-up and process-ready to support laboratories with extensive COVID-19 testing. Our robust admin infrastructure can process, enter and audit requisition form demographic data from 100s to 10,000s of tests per day.
US laboratories are experiencing an unprecedented increase in workload. However, many have a shortage of immediate internal resources to facilitate the enormous surge in data entry and payment processing. If your laboratory is struggling to process the demographic data from patient requisition forms or the necessary COVID-19 billing, AIMA has the services for you. Our robust infrastructure can handle any volume requirement from 100s to 10,000s and more per day.
Rapid response service can be operational within hours
Secure remote electronic processing
Total data compliance
Ability to scale-up the volume billed, with or without HL7 interface support, with the help of automation
Scaleable solution to handle 100s to 10,000s of daily patient data entry and billing
Flexible with short and long-term contracts to support surges in workload
Adaptable to your existing processes and laboratory information system (LIS)
Healthcare sector experts
Proven results
Critical in the national fight against COVID
Contact AIMA Business and Medical Support
Call Us Now (321)236-8300 sales@aimabms.com
AIMA Customer Testimonials and Feedback
With over 500 global customers operating across several business sectors, we are immensely proud of our consistently positive feedback and testimonials. Here at AIMA, we have an individual customer approach. Our dedicated account managers build a collaborative relationship with you to gain a unique understanding of your business, its challenges and most importantly, its opportunities. Your success is ultimately our success, and we love sharing your positive messages.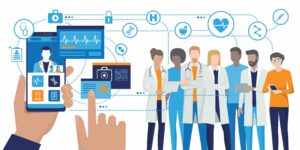 Follow AIMA Medical on Instagram to keep updated on our blogs, news articles and case studies